WWW
Stands for the "World Wide Web."
The World Wide Web is a subset of the Internet consisting of websites and webpages that are accessible via a web browser. It is also known simply as "the Web." While the terms "the Internet" and "the Web" are often used interchangeably, it is important to note that the Web is a collection of sites, documents, and resources that you can browse; the Internet is the network itself that also carries other types of data and traffic like SSH connections, FTP file transfers, online gaming, and email.
Websites and other resources can be identified by text strings called Uniform Resource Locators, or URLs. A URL includes the domain name for a website, as well as the path to a specific page or file. A URL also includes the protocol used to access that webpage or file. Web servers use the Hypertext Transport Protocol (HTTP), or its secure successor HTTPS, to transfer data to the client computers that request them. The web pages themselves contain content written in Hypertext Markup Language (HTML), along with CSS for text formatting and JavaScript for interactive elements. Clickable hyperlinks enable navigation between pages and websites.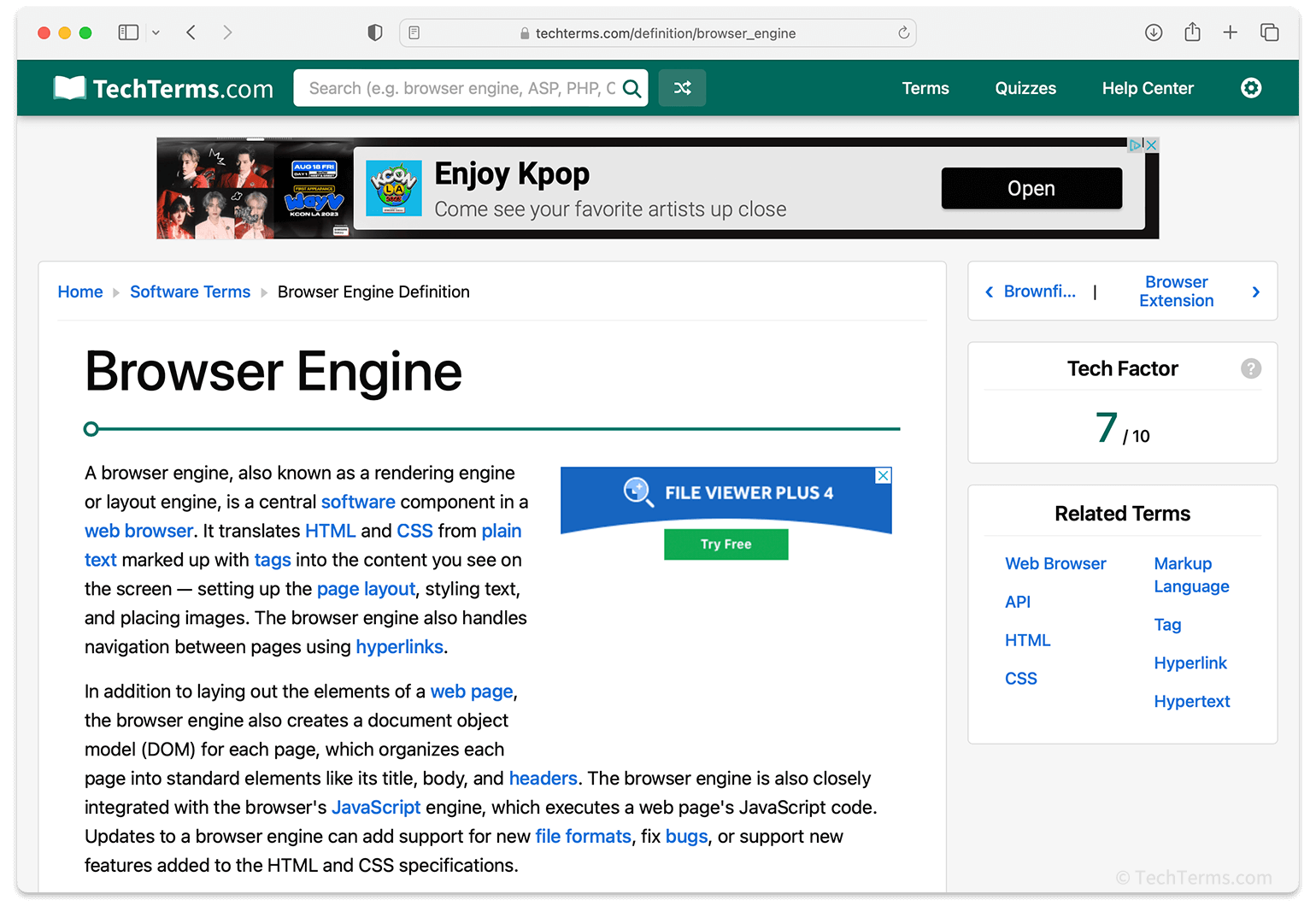 You can browse websites and other resources using a web browser. Early web browsers like Mosaic could only display text, while modern web browsers can display images, videos, and interactive elements. You can navigate to websites directly by entering a URL into your browser, or you can use a search engine to find what you are looking for. The Web can also help you access web applications, which are similar to desktop applications but run on a remote server and are controlled through the browser.