Username
A username is a unique identifier for a user's account on a computer system. A username combined with a password is one of the most common authentication methods used to login to computers, services, and websites. While some systems assign each person a username automatically, most allow a user to choose their username — as long as their choice is not already taken by someone else.
Most computer operating systems support multiple user accounts, with unique usernames for each one. Windows, macOS, Unix, and Linux are all multi-user operating systems that allow each account to have its own set of private user folders, run its own applications, and customize its own system settings. Special accounts for administrators may use a default username, like 'admin' or 'root.'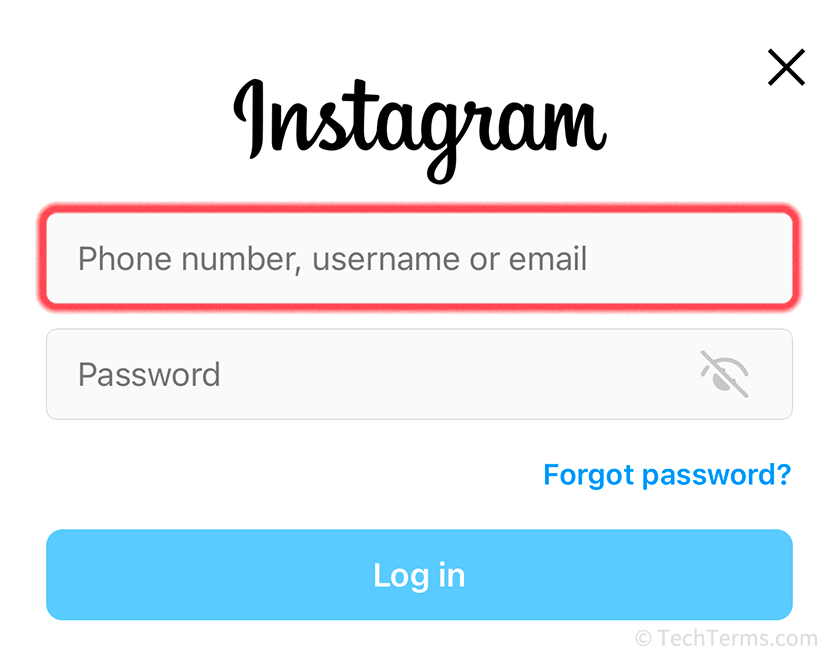 Websites and other online services may also require each user to have a unique username. For example, your email provider requires you to choose a username that will form the first part of your email address (before the @ symbol). Social media sites require a username not only to identify each user to the system itself but also to other users. Posts, comments, messages, and other user-generated content can be associated with a particular username, even if the username is anonymous, so other users can identify which account posted the content.
Some websites and services allow you to use your full email address as a username. In these cases, your password is still unique to each site.
NOTE: Your username on a system or website is visible to others, so you don't need to keep it secret unless you want the account to be anonymous. Your password, on the other hand, should always be kept private.