Operating System
An operating system (OS) is software that controls a computer's core functions. It communicates with the hardware and allows programs to run. The OS contains system software necessary for your computer to boot up and function and may include bundled applications like a web browser and text editor. Every computer, tablet, and smartphone has an operating system.
The most popular operating systems for desktop and laptop computers are Windows, macOS, and Linux. These operating systems provide a graphical user interface, including a desktop environment that allows you to manage files and folders. You can also install and run applications from third-party developers. The computer's hardware determines what operating systems you can install. Apple computers only run macOS, while other PC hardware can run Windows, Linux, and other operating systems.
Mobile devices like tablets and smartphones use dedicated mobile operating systems designed for use with a touchscreen. The two most popular mobile operating systems are Android and iOS. iOS is exclusive to iPhone, while a variation, iPadOS, runs on iPad. Android runs on smartphones and tablets from multiple manufacturers.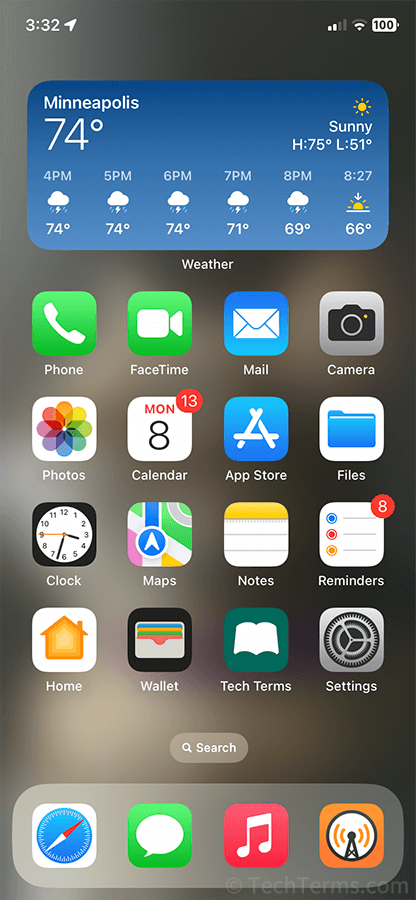 Each operating system supports a different application program interface (API), which developers can access when building applications. For example, the API provides prewritten functions for creating, saving, and deleting files. Before an app can run, the source code must be compiled for a specific operating system. While some applications are cross-platform and available for more than one operating system, many software developers support only a single OS to reduce the complexity of their project.
There are many reasons someone may choose one operating system over another. Personal preference for a particular GUI may play a role. Some operating systems are well-suited for certain tasks. For example, Linux is ideal for running a server. Windows has the widest variety of software and games. macOS is known to be user-friendly and integrates well with iOS devices. Android is more customizable and has more hardware options than iOS. When choosing an operating system, make sure it runs the software you need and has a user interface you are comfortable using.