Text Editor
A text editor is a software application that creates and edits plain text files. In addition to simply typing text directly, they can cut, copy, and paste text from other sources and quickly find and replace text within a file. Text editors lack the text formatting features of word processors, which use rich text files instead. Plain text cannot change the font, color, size, or layout of text on a page, nor can images be embedded. Software and website developers often use plain text editors to write, edit, and review source code.
Despite the limitations of plain text, text editors can include advanced features that change how text looks in the editor. Many text editors can customize the appearance of text in a way that does not affect the text file itself, allowing the user to write in whatever font they choose. Some text editors can automatically highlight the syntax of different programming languages, changing font color and formatting of certain elements to make code easier to read. For example, a text editor can change the color of HTML tags, comments, or function names to help them stand out. These formatting changes do not alter the text itself, only appearing as helpful guides for users. Coders can even customize syntax highlighting to fit their preferences.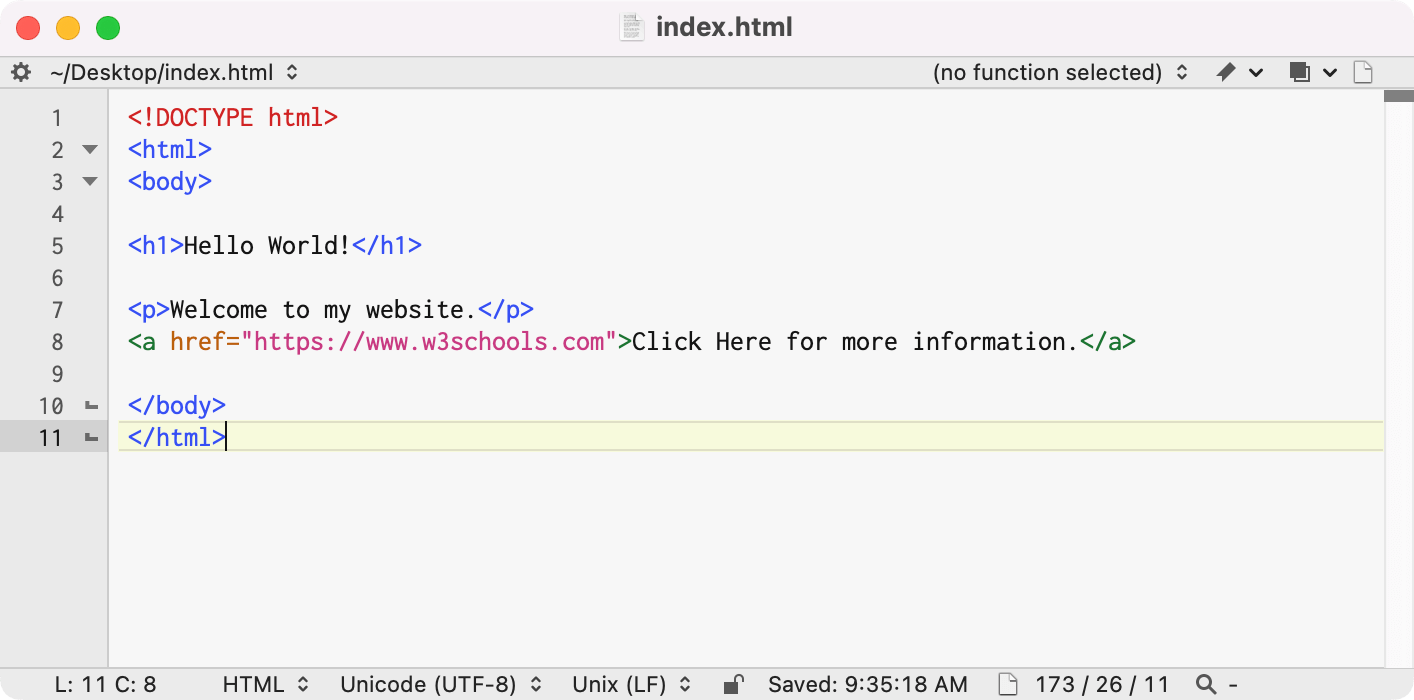 Text editors can also open and edit extremely large text files far easier than a word processor since a text editor does not have to account for the additional overhead of text formatting and page layout. Many text editors also support using regular expressions to search and manipulate the text within a file.