NVMe
Stands for "Non-Volatile Memory Express." NVMe is an internal storage device specification based on PCI Express. It provides a high-speed connection for solid state drives (SSDs), with more bandwidth and less latency than a SATA connection.
NVMe drives look similar to RAM chips (memory modules), while SATA SSDs look more like traditional hard drives. The NVMe interface is simpler and more compact than a SATA or an mSATA connector since the drive controller is integrated into the drive.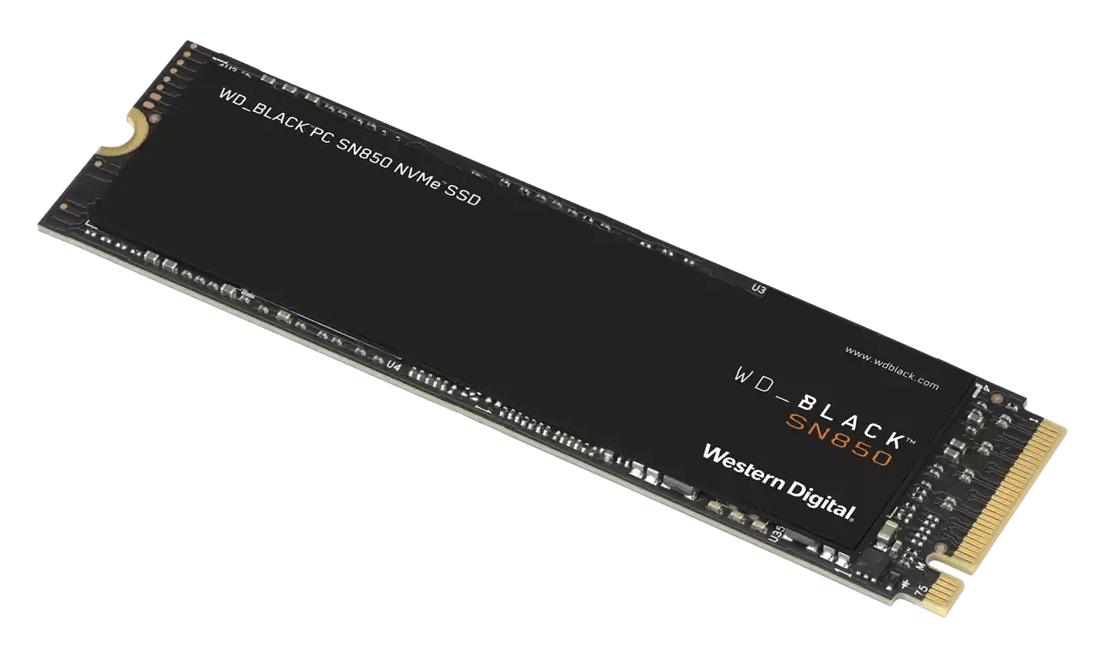 While NVMe is an open standard, specifications may differ between devices, such as PCIe version and interface type. For example, one NVMe drive may connect to an HHHL (Half Height, Half Length) PCIe 3.0 slot, while another may support PCIe 4.0 and connect an M.2 slot.
NVMe vs SATA
| NVMe | SATA |
| --- | --- |
| Faster (3.5 GB/s read/write) | Fast (600 MB/s read/write) |
| Lower max capacity (4 TB) | Higher max capacity (16 TB) |
| Thin "card" form factor | Thicker rectangular "box" form factor |
| Integrated controller | Uses motherboard SATA controller |
| More expensive | Less expensive |
NOTE: As of 2022, M.2 is the most common type of NVMe drive interface.