ICS
Stands for "Internet Connection Sharing."
ICS is a software service that allows one computer to share a direct Internet connection with other computers over a local network. It allows the host computer to act as a gateway, directing traffic between nearby computers and the Internet. Windows, macOS, and Unix-based operating systems all support some form of ICS.
Since the Internet connection only provides a single IP address, a computer hosting a shared Internet connection uses DHCP and NAT to forward data packets between the Internet and the computers on the local network. The host computer must have a direct connection to the Internet via a modem or another gateway device (like an ONT). It must also have another network interface it can use to share that connection. For example, if the host computer has both Ethernet and Wi-Fi adapters, it can connect to a cable or DSL modem via Ethernet and share that connection over Wi-Fi. Once the right connections are in place, you can enable ICS on the adapter with the Internet connection to share it through the other adapter.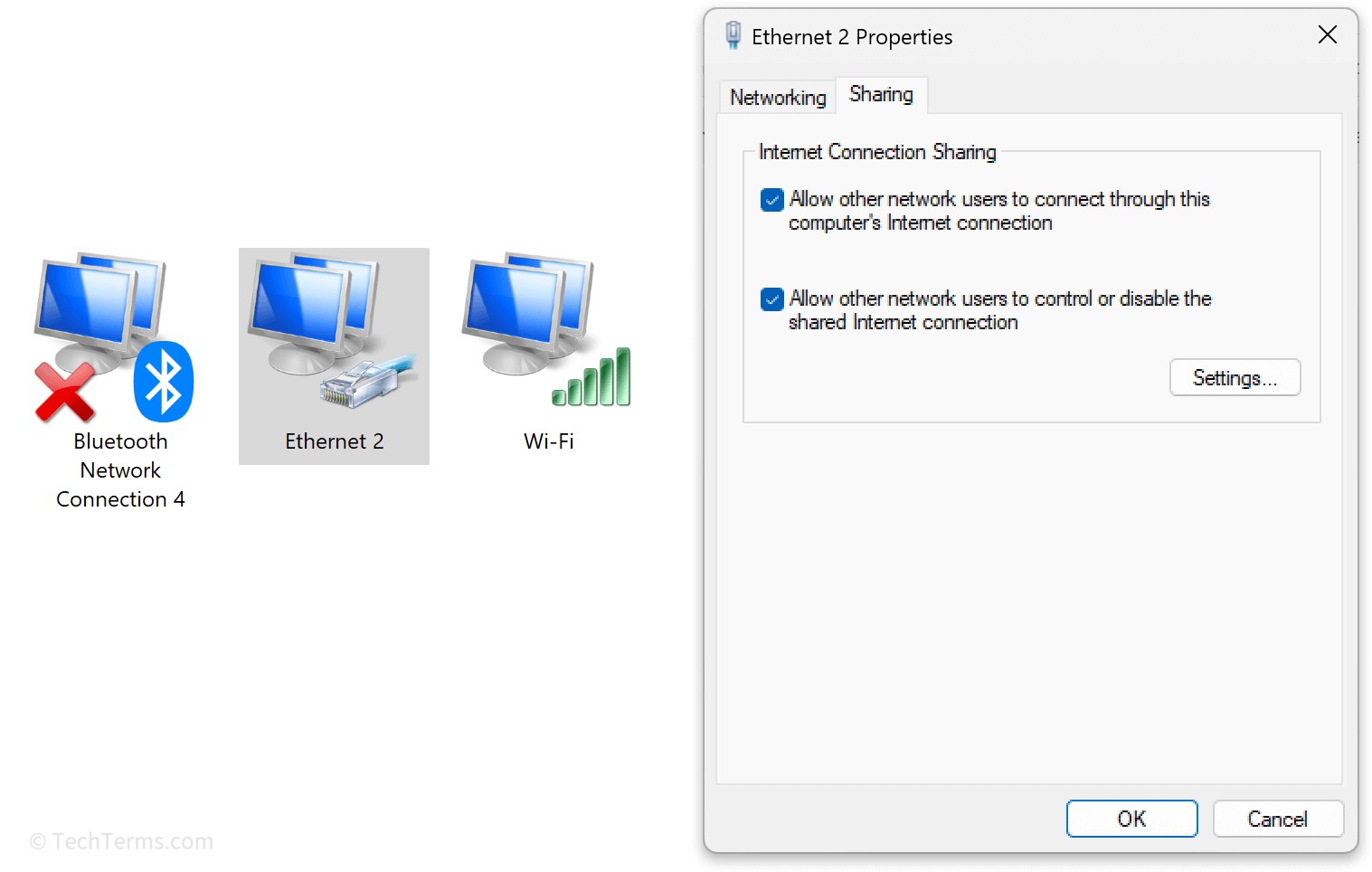 Windows 98 was the first home operating system that supported sharing an Internet connection. It was most often used to share one computer's dial-up Internet connection with other computers in the home. However, it is now more common for a home Internet connection to connect directly to a network's router, which shares it with the rest of the home network.