ONT
Stands for "Optical Network Terminal."
An ONT is a peripheral device that provides a physical bridge between a fiber optic Internet connection and a local network. Much like a cable modem converts a digital signal into one that can travel over coax, an ONT converts the electrical signal of a local Ethernet network into an optical signal that travels over fiber optic lines. Once connected to a router, it provides a constant high-speed broadband Internet connection.
An ONT has several ports on the back. It will take an incoming fiber optic cable that must be installed by a technician, due to the fragile nature of the glass inside the cable. It also has at least one RJ45 Ethernet port to connect the ONT to a router. Some ONTs also include one or more RJ11 telephone jacks to support VoIP service through the ISP.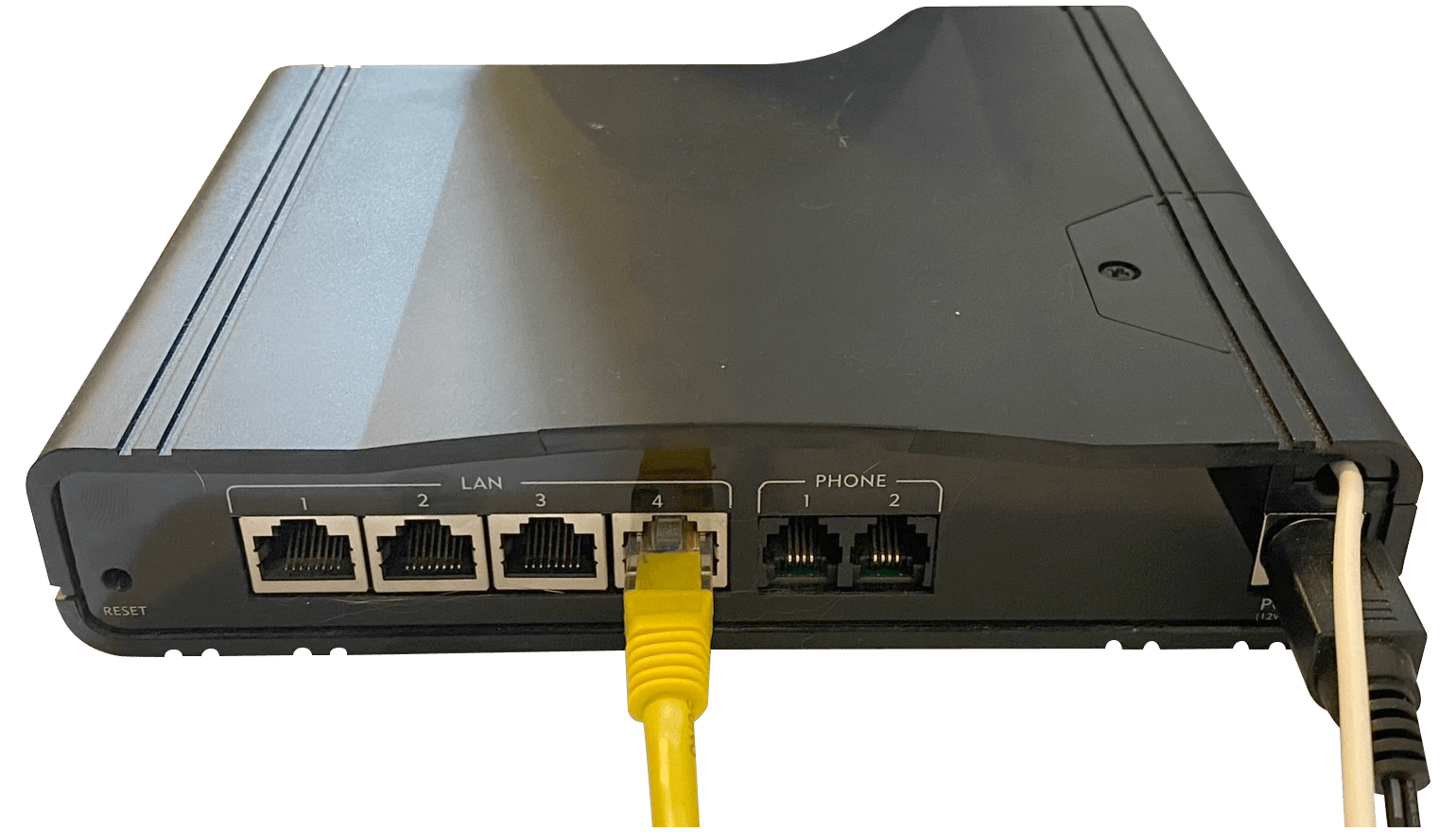 Fiber Internet connections are one of the fastest types available, offering standard speeds up to 1 Gbps and up to 2 Gbps in certain areas. Unlike cable Internet, which offers fast download speeds but limited upload speeds, fiber Internet speeds are symmetrical; if you can download at 1 Gbps, you can upload at 1 Gbps. It is also uncommon for fiber ISPs to impose monthly data caps on their customers.
NOTE: Unlike modems, which can be purchased separately and installed by the customer on their own, an ONT is considered property of the ISP and needs to be installed by a technician.