MoCA
Stands for "Multimedia over Coax Alliance."
MoCA is a technology that uses a building's existing coax cable television wiring as part of a computer network, instead of (or in addition to) standard Ethernet wiring. This provides the benefit of a wired network without the need to run new Ethernet cables. MoCA networks can handle speeds up to 2.5 Gbps, depending on the adapters used.
One common use case for a MoCA network is in a home that has coax run to multiple rooms for cable television, but no Ethernet. For example, if the modem and router are in the basement, the Wi-Fi signal may struggle to reach the bedrooms on the second story. Creating a MoCA network over the existing coax wiring can provide an Ethernet connection in any other room with a coax wall outlet for a wireless access point, computer, game console or other device.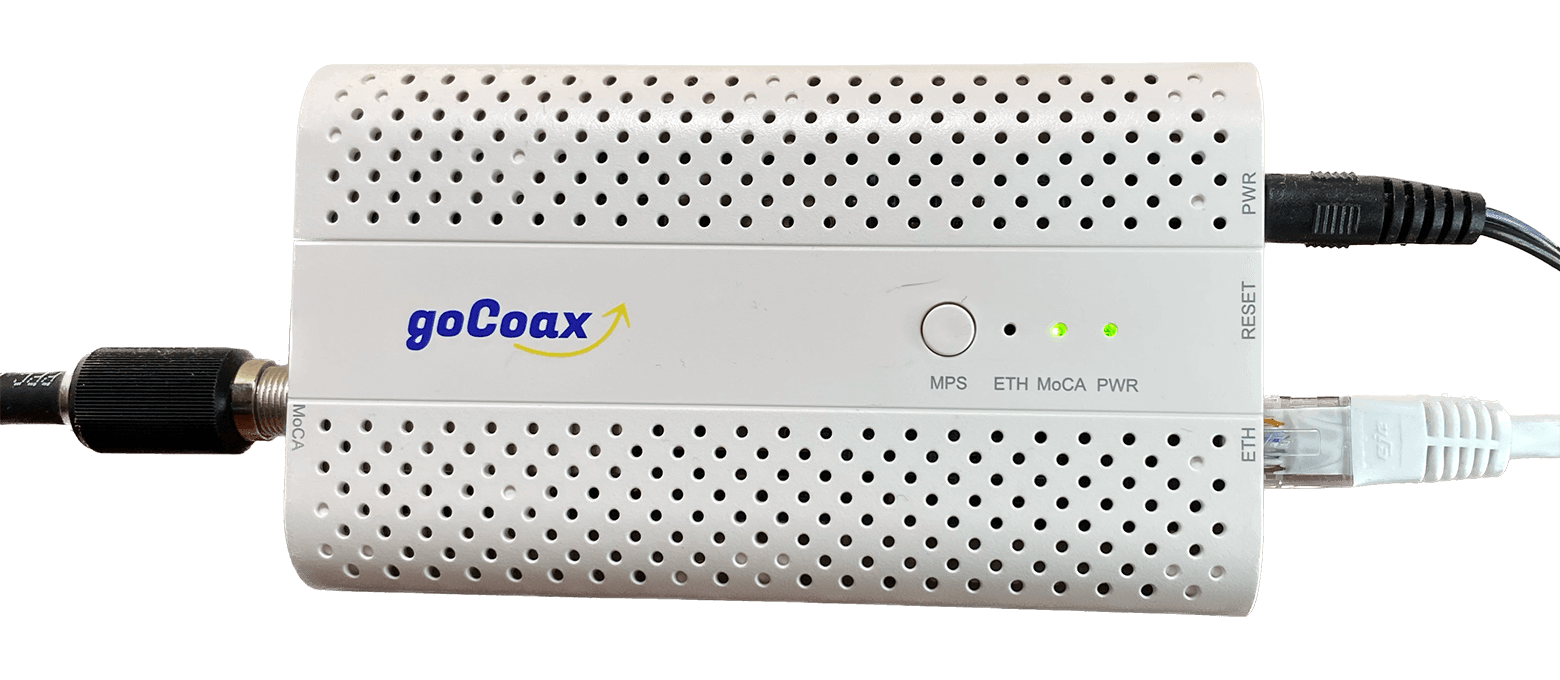 In order to use coax wiring as a MoCA network, you will need at least two MoCA adapters. Some networking routers include a built-in MoCA adapter, but you can find dedicated MoCA adapters from a number of manufacturers. Start by connecting one MoCA adapter to your router via an Ethernet cable, to a coax wall outlet via a coax cable, and to power. Connect another adapter to a coax wall outlet in another room, to a computer or other device via Ethernet, and to power, and the two adapters will use the coax network to bridge the Ethernet computer network seamlessly (although some MoCA adapters may require some extra software configuration).
NOTE: If you do run a MoCA network over your home's coax wiring, you will want to make sure that your internal network traffic does not leak out to the cable connections for your neighborhood. A Point of Entry (POE) filter on the coax wiring entering your house will filter out the frequencies used for MoCA traffic while allowing cable television and Internet traffic to proceed normally.