CRT
Stands for "Cathode Ray Tube."
CRT displays were a type of analog computer monitors and televisions commonly used up through the mid-2000s. A CRT display operates by firing electrons from the back of the vacuum tube towards an array of phosphor dots that coat the inside of the glass screen. These phosphor dots — arranged in stripes of red, green, and blue (RGB) — glow when hit by an electron to produce an image.
Physically, CRT monitors were bulky and heavy compared to modern LCDs. The vacuum tube used in a CRT monitor required thick, lead-coated glass to hold up to the pressure; larger monitors required thicker glass, making them even heavier. A 17" CRT monitor was one of the most common sizes and usually weighed around 35 or 40 lbs (15-18 kg). The length required for the vacuum tube to operate meant that most CRT monitors were deeper than they were wide or tall, and the shape of the tube meant that they were very front-heavy.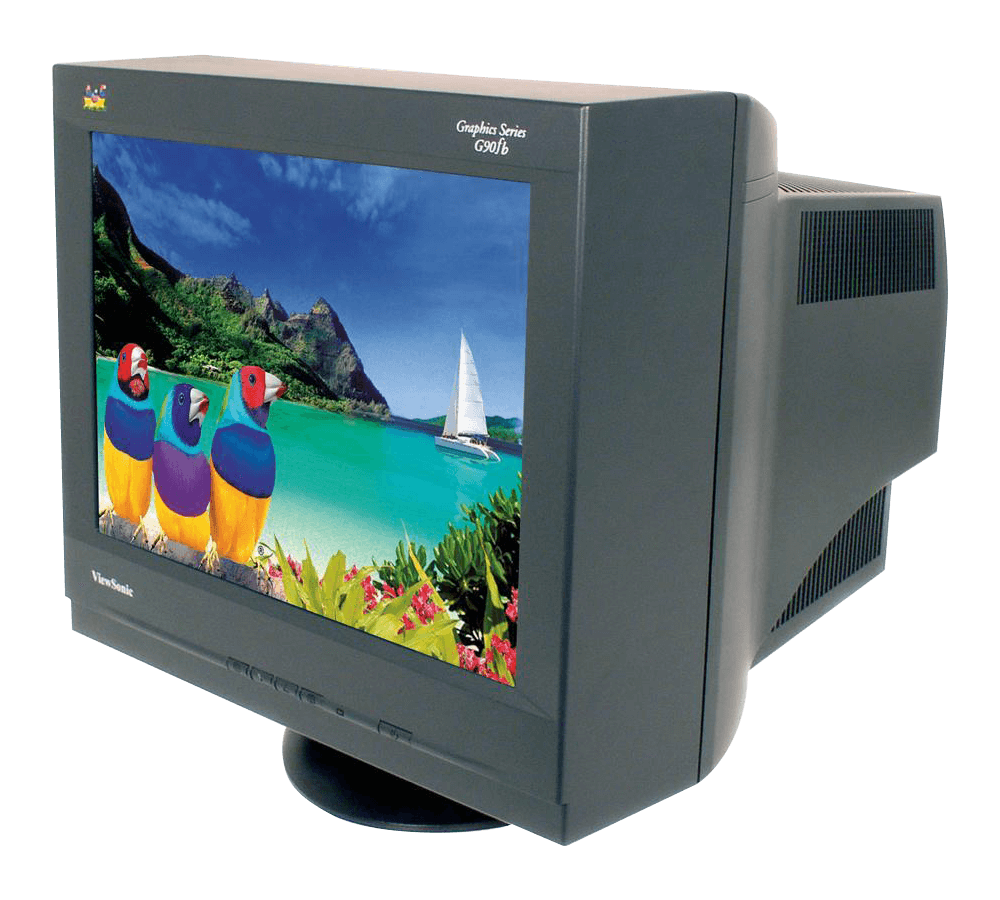 Despite being completely replaced in the market by flat-panel LCDs, CRT monitors had some advantages over LCDs during the time they were both available. CRT monitors were able to reproduce colors more accurately than early LCDs. They did not have a native resolution, allowing you to switch between resolutions without any loss of image quality. They also produced an image faster with less input delay.