Torrent
A torrent is a file that contains metadata for files distributed using the BitTorrent protocol. Torrents can share files of all types over a decentralized P2P network without a dedicated file server. A torrent does not include the files themselves; instead, it provides instructions for a BitTorrent client application, telling it what files to download and how to connect to other computers to download them.
A torrent file contains several pieces of metadata. Each torrent includes the address for the tracker, which is the server that facilitates connections between computers. A tracker connects your BitTorrent client with peers (who are currently downloading the torrent's files) and seeds (who have finished downloading but are still sharing). A torrent's peers and seeds are collectively known as a swarm. Each torrent also includes the names, locations, and sizes of the files included in the torrent, as well as cryptographic hashes that ensure the integrity of each file. Once a BitTorrent client connects to at least one peer or seed in the swarm, it downloads the torrent's contents piece by piece.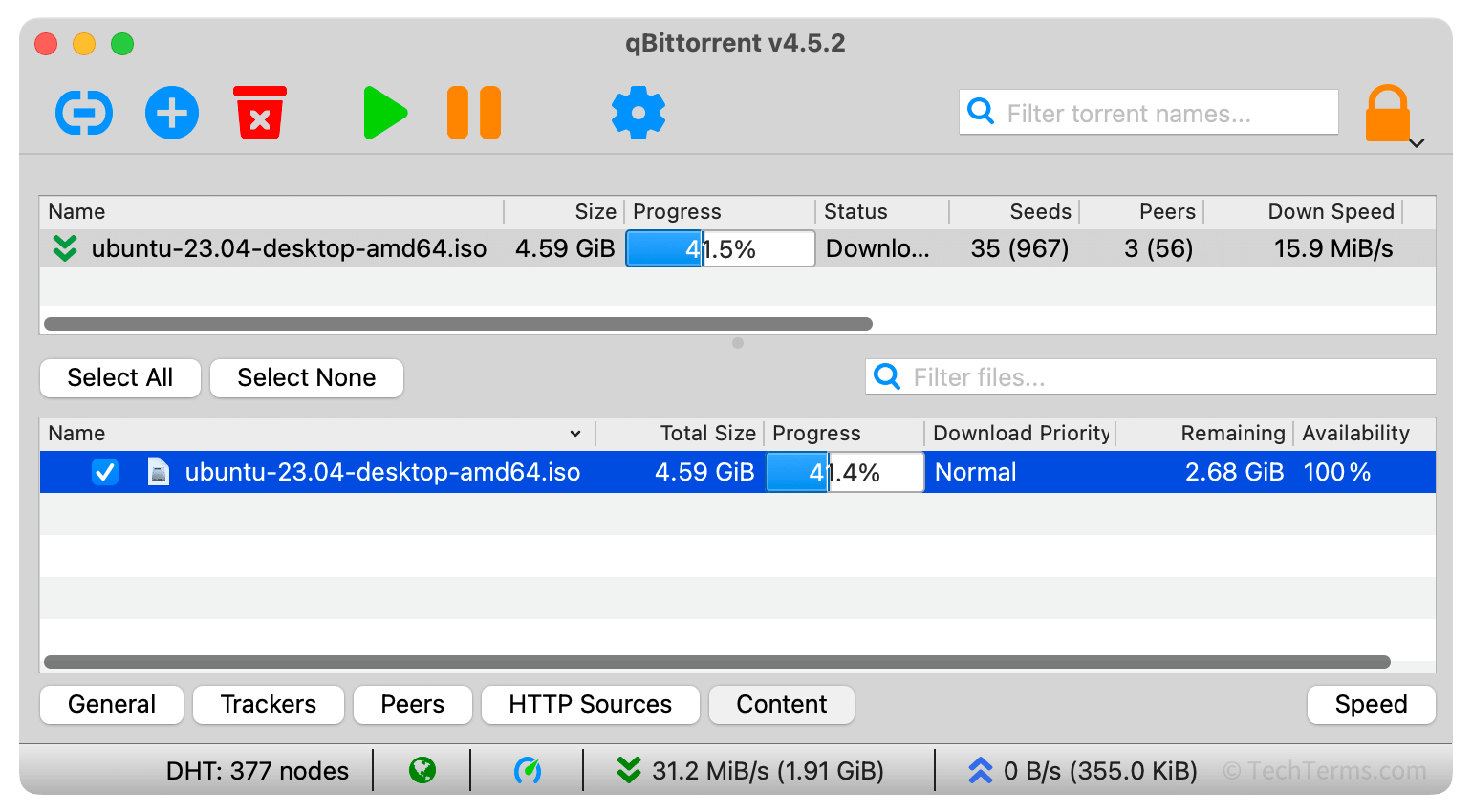 Sharing a file by torrent does not require a dedicated file server as long as at least one seed is available. If there is a dedicated file server, distributing files using torrents allows it to use less bandwidth while hosting files. Instead of sending a full copy of a file to every computer that requests it, any client currently downloading can also help upload the pieces it already has. This is particularly helpful if a popular file is being downloaded by many users simultaneously, reducing the burden on the file server by crowd-sourcing upload bandwidth across the entire swarm.
File Extension: .TORRENT