DIMM
Stands for "Dual In-line Memory Module."
A DIMM is a small circuit board that holds memory chips, and is also known as a RAM stick. A DIMM fits into a corresponding slot on a computer motherboard, allowing the RAM configuration in a computer to change when needed. The amount of RAM available on a DIMM depends on the number of memory chips on it and the individual capacity of each chip, so one DIMM may have more memory than another by having more memory chips, higher-capacity memory chips, or both. A half-size variant, called SO-DIMM, is designed for smaller computers like laptops.
As new, faster types of RAM are developed, motherboard chipsets are updated as well to support them. To ensure that the RAM used on a DIMM is compatible with the rest of the system, each generation has a different physical design. A notch along the bottom of the circuit board changes position with every new design, and a corresponding notch in the slot prevents the wrong type of DIMM from being inserted. These notches also help guide installation, ensuring that the DIMM is installed in the correct direction.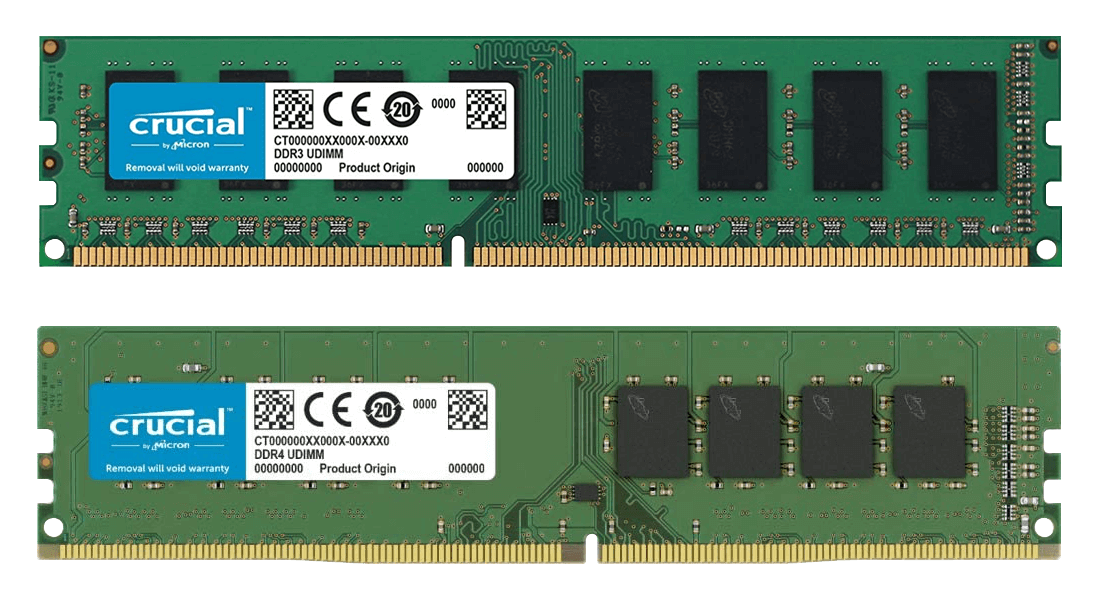 DIMMs replaced a previous memory module standard, called SIMMs. SIMMs utilize a 32-bit data bus to the CPU, while DIMMs use a 64-bit bus to transfer data twice as fast. A SIMM only has one set of redundant electrical contacts that fit into the slot, while each side of a DIMM has a unique set of electrical contacts.
NOTE: In addition to changing the location of the notch, some designs also increase the number of contact pins along the bottom of the circuit board—A DDR3 DIMM has 240 pins, for example, while a DDR4 DIMM has 288.