Daemon
A daemon (also known as a "background process") is a program that runs in the background and performs tasks without any input from the computer's user. Instead, they wait for specific triggering events or conditions before performing their functions. Unix and Unix-based operating systems like Linux and macOS use daemons for many critical system tasks.
The name 'daemon' comes from Greek mythology, referring to an "inner or attendant spirit." Like the mythical spirit, a daemon process hides out of sight. It performs a helpful task on its own and without being asked. Most importantly, without the daemon, these tasks would not get done at all.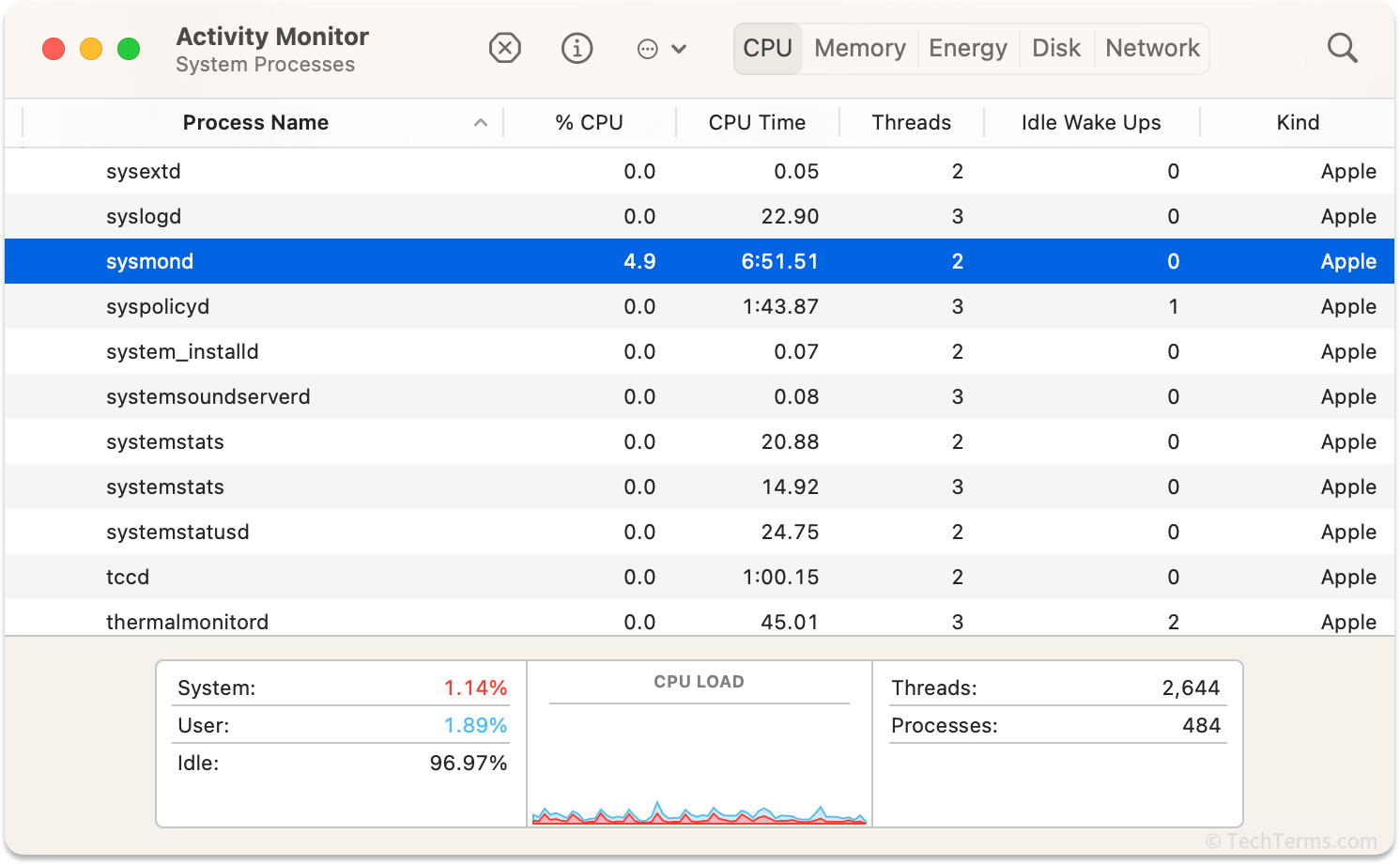 While viewing your computer's active processes, you can identify daemons by their names — by tradition, the process names of Unix daemons end with the letter 'd.' For example, httpd is the background service on a web server that waits for incoming requests, then provides webpages and other files. Other commonly-used daemons include crond, responsible for running scheduled cron jobs, and lpd, which sends print jobs to a network printer. Some daemons ignore this naming convention, including the full word 'daemon' in their names.
NOTE: Background processes that run without user input in Windows are known as services, not daemons, but fill the same role.