Is there a Tech Terms Dictionary app available for iOS?
Published October 22, 2014
•
Updated August 12, 2022
Yes! TechTerms has an iOS app for iPhone and iPad that makes it easy to look up definitions of computer terms directly from your mobile device.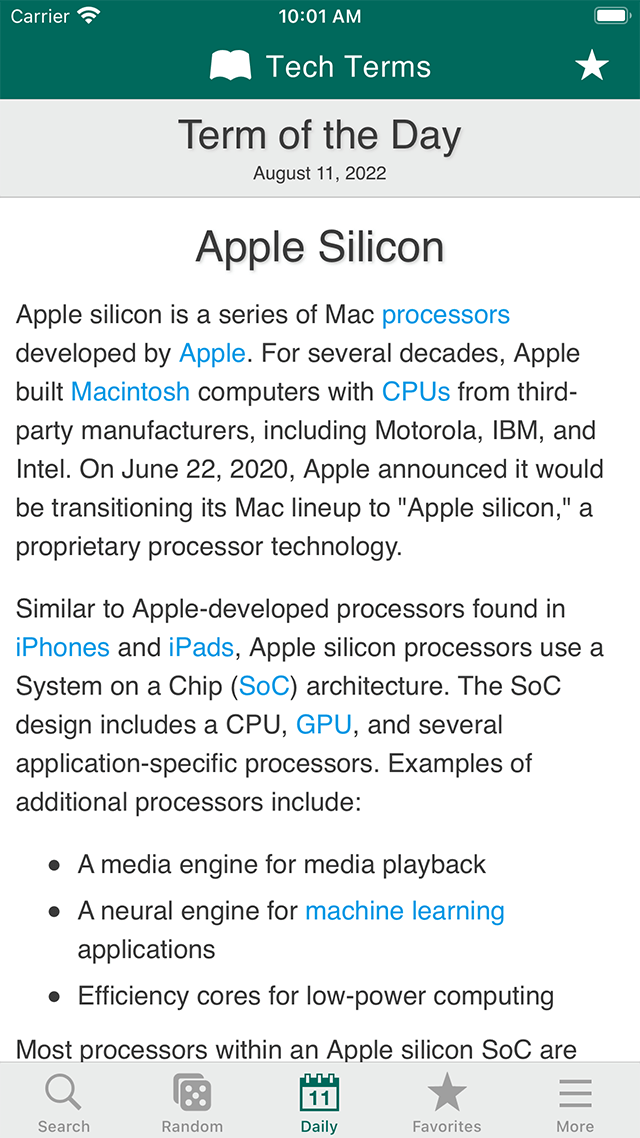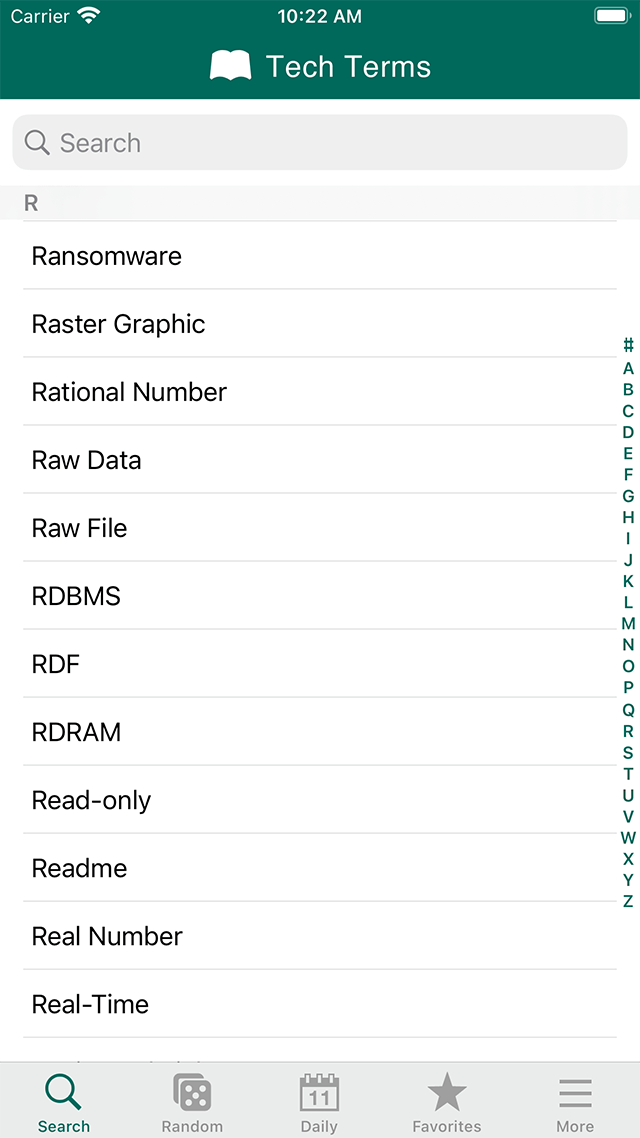 Version Information
Version 2.0 (5 MB) - Released August 12, 2022
---
About the Tech Terms iOS App
The Tech Terms app provides definitions for over a thousand of today's most commonly used technical terms. You can search and browse through the entire dictionary, save favorites, and come back each day to read the daily definition.
The goal of the Tech Terms app is the same as the TechTerms website — to make computer terminology easy to understand. Definitions are written clearly and concisely and provide real-life examples of how the terms are used.
Price
The Tech Terms app is FREE on the App Store.
System Requirements
An Apple iPhone or iPad running iOS 8.0 or later.
Questions?
If you have any questions about the Tech Terms app, please contact TechTerms.